Здравейтее!
Не съм забравила, но не ми е останало време да пиша. И сега ще разберете защо. Толкова много нови неща! И не само храни, но и много емоции. И положителни. И леко отрицателни.
Храната, която опитах беше здравословно барче с цвекло. Както сте разбрали, съм голям фен на здравословните барчета без добавена захар (съдържат най-вече фурми, вид ядки и различни други вкусове). От тези, които се продават във Великобритания, най-често консумирам на Nakd, които имат огромно разнообразие и на Trek. Този път опитах нещо по-нестандартно, а именно с цвекло. Вкусът беше страхотен – сладък и много интересен. Все едно ядеш цвекло наистина, но се усеща и кашуто и фурмите. Останах много доволна. Барчето е на Rude Health и го купих от Morrisons за по-малко от £1.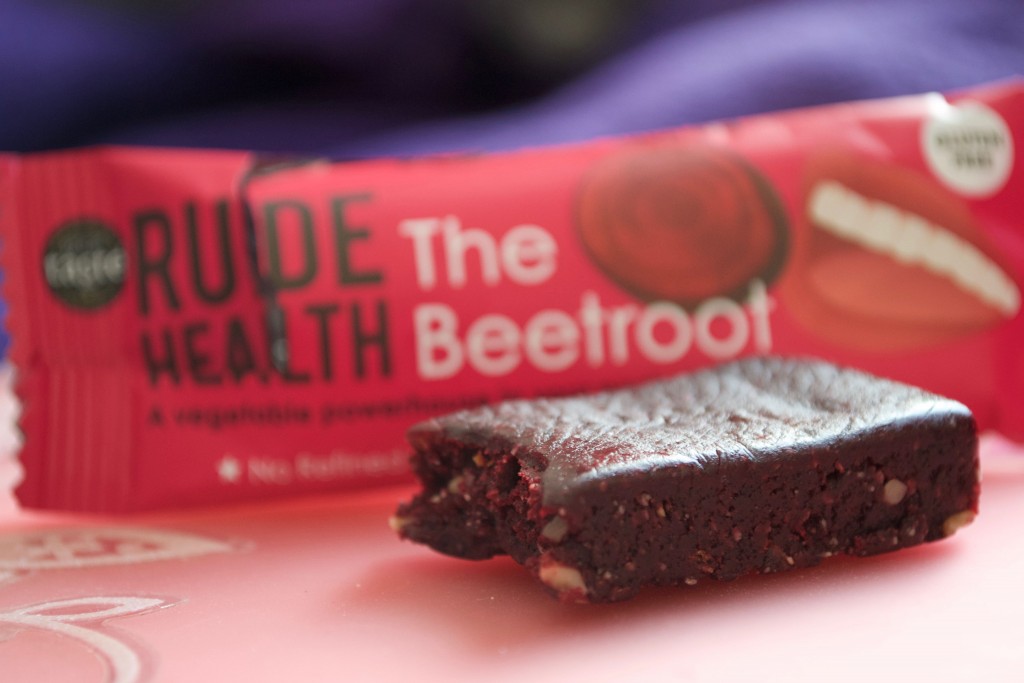 Седмица беше изпълнена и с много писане на html и на доклад, анализиращ различни статии. С този доклад имаше и доста емоции, тъй като част от него се изтри точно след като го бях приключила, та си поплаках добре. Седмицата беше изпълнена и със събития на Ротаракт Абърдийн – избиране на новия борд, където правих баница и представяне на готварска книга, където пък ни сервираха вече известният Хагис с картофи и шведска ряпа. Направо да си оближеш пръстите! Краят на семестъра наближава и свободното време намалява пропорционално!
Тази седмица имаше и още нещо ново, което е и старо – палачинкова торта. Любимите ми здравословни палачинки (общо 2 яйца и 1 банан за 3-те) със спирулина, между които има кисело мляко с киви. 'Тортата' е декорирана с натрошение какаови зърна и горски плодове. Вдъхновено от Инес Субашка от InspiredFitStrong.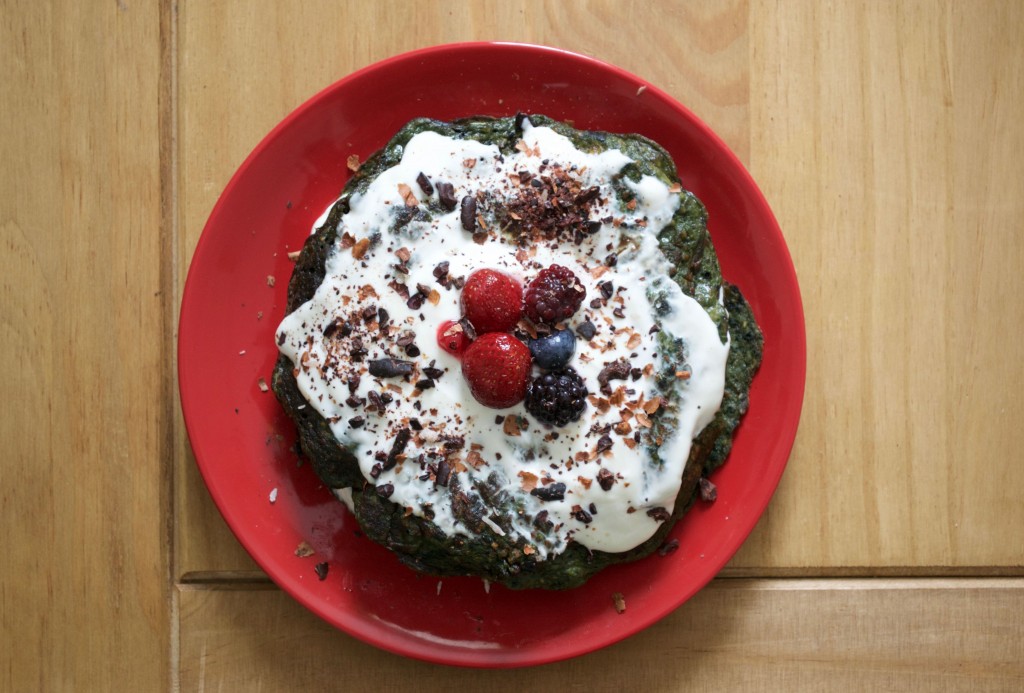 ---
---

х Анелия
---
Hellooo!
I haven't forgotten but I just do not have enough time. And now you will find out why. So many new things! Not only foods but emotions as well. Both positive and a little bit negative.
The food I tried was a healthy bar with beetroot. As you already know, I am a big fan of healthy bars without added sugar (they contain dates, nuts and other things). From the ones sold out in the UK, I am usually buying Nakd, which a HUGE variety and Trek. This time, I tried something more unusual – beetroot. The taste was awesome – a little bit sweet but very interesting. Like you are eating beetroot but you can feel the cashew and the dates. I was very pleased. The brand is Rude Health and I found it in Morrisons for less than £1.
The week was filled with a lot of html coding and writing a report, analysing different articles. There were plenty of emotions with this report as part of it disappeared right after I finished it, so I cried a bit. The week was filled with Rotaract Aberdeen events – the AGM (annual general meeting), where I made banitsa and the presenting of one of our projects – a cookbook. During the second event we were at a hotel, so we had the famous haggis for dinner. With nappies and tatties. So yummy!The end of the semester is close and the free time disappears proportionally.
There was one more new thing this week, which is not so new – pancake cake. My favourite healthy pancakes (2 eggs, 1 banana for the three of them) with spirulina, between which there is greek yogurt and kiwi. The 'cake' is decorated with berries and cocoa nibs.  Inspired by Ines from InspiredFitStrong.
x Aneliya